Blog By Date
Blog By Category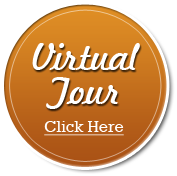 What People See in Grain-Free
Grain-free dog foods have grown enormously in popularity over recent years, taking up more and more of the pet food market share and vigorously competing for the attention of American pet owners. Even though there is virtually no science to vouch for the superiority of this product family, the marketing is incredibly persuasive. Many people are convinced. Is grain-free the wave of the future, the highest quality diet for your dog?
The companies selling grain-free food would certainly like for you to think so. You noticed that it's more expensive, and that does seem to support the theory that it's fine quality food. But any monkey can put a price tag on a bag of food—you know that. When you check the ingredient list, you find an assortment of really appealing, nutritious-sounding items: kale, sweet potatoes, blueberries, green beans. With the protein punch from a serving of meat, this is really a superb selection of food… for a human toddler, perhaps. No matter how much you love your dog, he will never (no, really… never!) be a human toddler. All those various shapes and colors sure seem like they'd provide high-octane goodness, but there's little to no evidence that they are useful for dogs. On the other hand, they're not poisonous.
That brings me to a third reason for the burgeoning popularity of grain-free food. The dog pages of the internet are positively overwrought with the clamorous sound of self-made nutritionists. Many of these folks have developed a real distaste for the presence of cereal products in their dog food. Grain-free food is perfect for these individuals, if not for their dogs, because using it eases their anxiety and the resentment they feel toward pet food companies. Meanwhile, highly trained specialists in the field of veterinary nutrition have little dispute with the use of grains in dog food. Grains are digestible, nutritious, and—importantly—very reliable.
A fourth idea herding pet owners in the direction of grain-free food is carbohydrate confusion. "Grain-free" means only that: no rice, corn, barley, or wheat. It does not mean all meat, high protein, or low carb. In fact, all they've done with your conventional dog food here is remove the grain (one carbohydrate source) and replace it with beans, peas, and potatoes (an alternate source of the same thing). Voila! Bring me a new price sticker, Curious George.
And that's the short story on grain-free foods. I understand your attraction to them. I too am drawn to those commercials featuring the slow-motion wolf pack and a trim, athletic-looking dog who is lusting for wild caribou and positively jubilant about the absence of barley and wheat in his bowl. This kind of food has absolutely helped some dogs to look and feel better, but I'm afraid its magic powers have been grossly exaggerated. In our next piece, we'll explore how veterinary heart specialists regard grain-free food (hint: none of their dogs are eating that) and what the FDA has to say about its role in a recent rash of canine deaths.
Dr. M.S. Regan