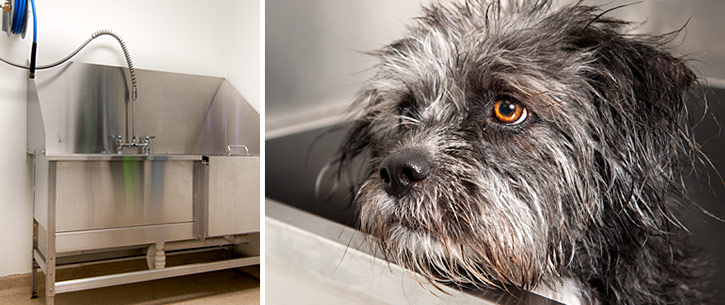 Public Pet Washing Station
Why ruin your bathroom trying to bathe your pet? Hobart Animal Clinic offers a safe and affordable way to wash your dog or other pet away from home. You'll have access to our private room with a large pet tub with a fold down ramp for easy loading of older or larger dogs. Just wash, dry and then leave the clean up to us!
Public Pet Wash
- $15.75
Includes shampoo, towels and use of a dryer. Walk-ins welcome, or call for an appointment.